Akiko Matsumoto is the founder of Japan's first support organization, Fine "Present, Past & Future Pilgrims of Infertility". Over the last decade, she has been working tirelessly as the head of this organization. A leading pioneer in this field, she has an incredible sense of responsibility. In this interview, we ask her to tell us her personal story. What was on Ms Matsumoto's mind and in her heart throughout her treatment journey? Under her graceful allure she has kept her private struggle inside. Let's dive in to her life story.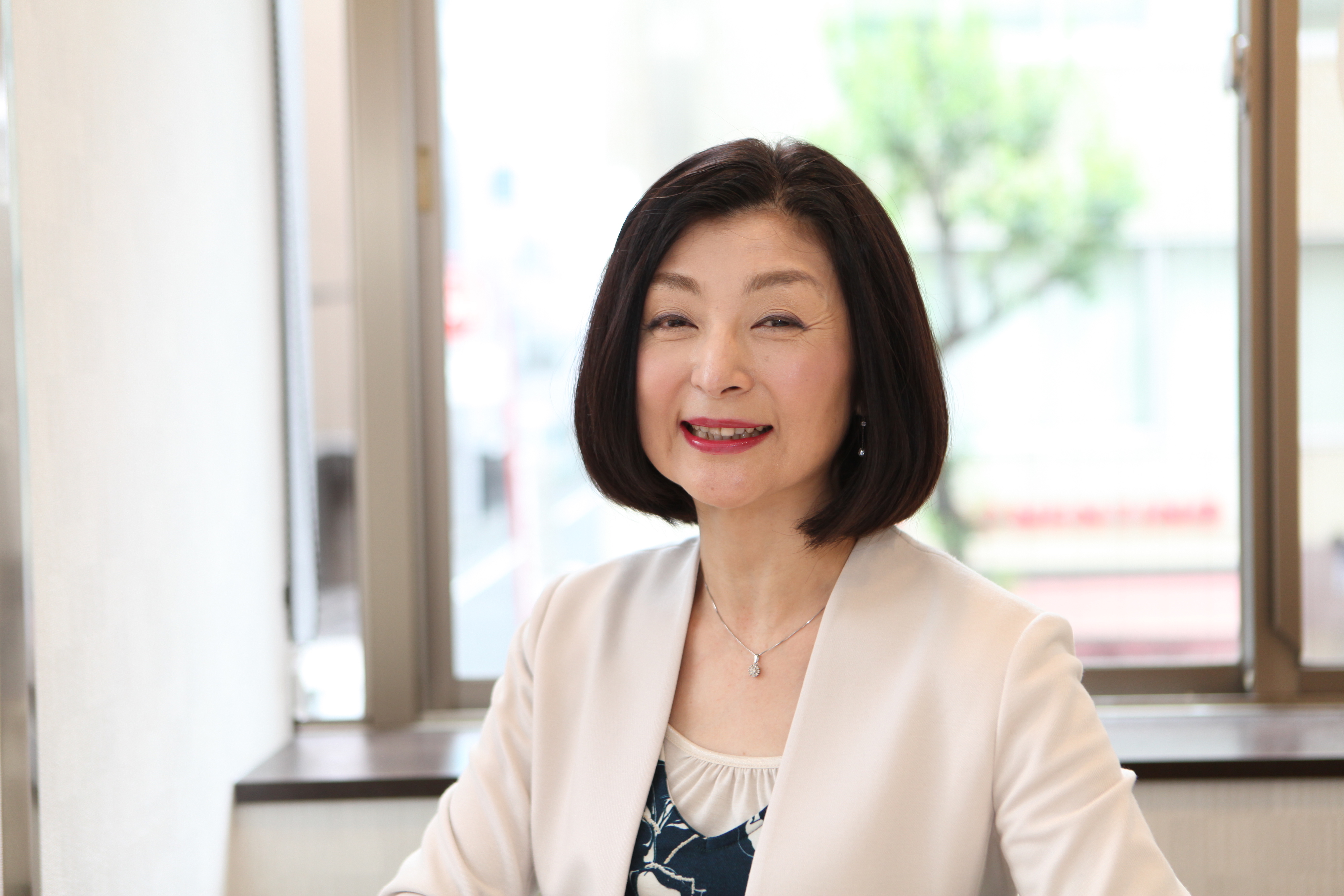 Akiko Matsumoto  Executive Director : NPO Organization Fine / Member of the board of directors : Japanese Society for Assisting Dialogue and Communication
Born in Nagasaki City. Co-author of a book based on her experience of infertility, which opened he opportunity to launch he non-profit organization Fine ("Present, Past & Future Pilgrims of Infertility"). Fine has been actively submitting various requests to the Ministry of Health, Labour and Welfare and successfully receiving a number of approvals. It also strives to raise awareness of infertility related issues, organizing Infertility Peer Counselor trainings, lectures, and conducting surveys to convey the needs of patients going through fertility treatments.
She has been executive director of this NPO since its establishment, while actively working as a coach and a mentor (ICF-Certified Professional Coach, Gallup-Certified Strengths Coach, and anger management consultant)
Ms. Matsumoto's books: Matsumoto, A (2016). When to stop your fertility treatment. Tokyo, Japan: WAVE Publishers Co., Ltd. Matsumto, A. & Shiizaki, R. & Morimoto, Y. (2001). You are not alone! – How to positively get through your fertility treatment. Kyoto, Japan: DOHOSHA Printhing
---
At the beginning of her fertility treatment "It's going to happen someday"
  Fertility treatment : Before I knew it, I was stuck in a rut
Misato Matsuo (MM) – First of all, let´s go back to the beginning of your journey, when you were faced with the issue of infertility. What made you decide to try medical intervention?
I had irregular menstruation before I got married , so I had to see my gynecologist from time to time. When I was thinking about getting married, I was close to 30, I wanted to have children but I wasn't sure if I was able to. So I decided to get a check-up.
Then the whole treatment just started without me even realising it. I was instructed to measure my temperature every morning. Tests were taken to check my hormonal balance. The goal was for me to have a regular period. And before I knew it, I was on track to receiving fertility treatment.
I really wanted to have a child as soon as possible. So I didn't hesitate. I wanted to raise my child while still young and strong.
I thought that if I kept seeing my doctor, it shouldn't take long. I didn't know when, but I believed "it's going to happen".
  A life with children was our default mode
MM – What did you talk about with your husband back then, on the topic of having children?
We talked about children very often. We wanted to have 3, one after another with intervals of 1 year in between. A life with children was our idea of normal life. My husband grew up with brothers, and I with sisters.
We wanted to have both boys and girls. We picked names, even lessons we wanted them to take. There were so many things we imagined and planned.
MM – I think it's wonderful that you and your husband had the kind of relationship in which you could talk about those things.
I was working as a coach, so I was used to sharing visions, and sharing visions with each other was quite important for me.
I didn't ask my husband directly if he wanted children, but the future we talked about always had children in it. For both of us, there was no doubt that we would be a family with children.
There were not so many clinics specialised in fertility treatments back then. We moved to another city and we had to change clinics. I was about to start with the calendar method. It was tough finding a clinic in a new place. I ended up going to a big university hospital, which had a gynecology department.
You sit together in a waiting room with pregnant women, obviously, but there were some who didn't look like they were expecting. Of course I didn't ask, but I felt a kind of camaraderie with them, guessing that they were also going through treatment.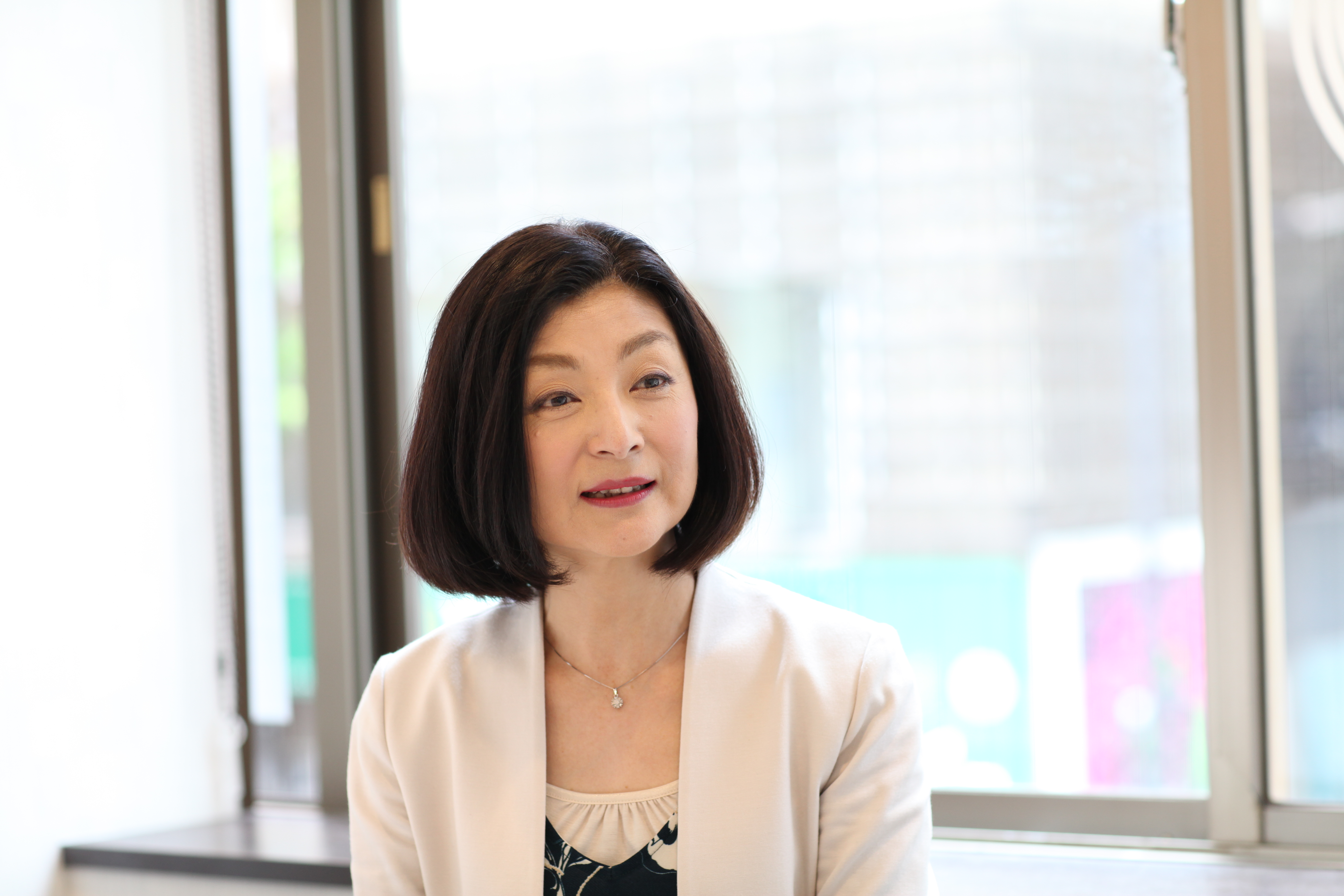 ---
Shocking message in an online forum
  "I want to give others the opportunity to learn from my experience"
MM – Did you feel any insecurity or struggle during your fertility treatment?
I believed that I'd become pregnant one day. I was waiting for that "someday" to come. Yet as time went by I became more and more frustrated. You couldn't see the end of the treatment tunnel. Also, it gets more costly each time you move on to the next stage…
Nowadays we have so much information about infertility, but information about things like the success rate of each clinic weren't made available back then. Some people want to get pregnant naturally, but that was not a priority for me. I was just searching for the fastest way to get to my goal of giving birth via fertility treatment, and I tried to get as much information as I could find.
Around that time, something shocking happened.
It was my 4th or 5th year after starting the treatment at the age of 30. I had just moved on to the next step, IVF, and around that time I was on a website for people who wished to become pregnant.
There I found this message : "I have tried fertility treatment, but eventually without any success. And I decided to stop now. I spent years of my life, chasing this dream, saved every yen for the treatment, and now I'm utterly exhausted, mentally as well as physically." This woman had spent all her savings, and she had nothing left.
She continued sharing her situation there, that her treatment had been her priority above everything else. She and her husband didn't own a house, nor a car. Travelling wasn't possible. Even buying something simple, such as socks or underwear, wasn't an easy choice to make.
They couldn't afford to move and continued living in the same cheap apartment where they had first started their life together. She desired to have a dog but that wasn't possible either.
At the end of her message, she wrote :
"I wasn't sure if I should post it or not. Yet I decided to share this because I thought I should let people know, because I believe there are other women in similar situations. And I want to let them know: "please don't end up like me."
This online forum was basically a place where people shared information, ideas and thoughts, and encouraged each other.
Obviously there were sad messages from people who experienced miscarriages. But there were also reports that they got pregnant after that. That is how I became convinced that if you don't give up and continue trying, then everyone can become pregnant in the end.
When I look back, I am certain that there were women who didn't become mothers, and who just left the community quietly, without any trace.
  The reality that you might not get pregnant even with the treatment
MM – How did you feel when you read this message?
I still remember it very vividly. I could so relate to her message… How thoughtful she was for other members of this community, how much courage she must have collected to dare say what she said, I just couldn't stop crying in front of the PC screen.
At the same time, I was in absolute shock. I had never given it even one thought that there are people who cannot become pregnant even with the treatment.
Not everyone gets to give birth. I might become one of them, someone who doesn't become pregnant… I was hit by this reality, and for the first time I felt lost and insecure in my own life.
Yet I couldn't choose to stop my treatment so I kept going at my own pace.
In fact, this message on the forum became a target of criticism by other people in that community, saying that it was a downer forr the people still struggling and trying.
This forum was the only place for members who were struggling with infertility, also for me, to get comfort and mental support. Also, there was no one who spoke up and let us realise this bitter reality. Therefore, I feel that I owe her a lot for being courageous and conveying her message.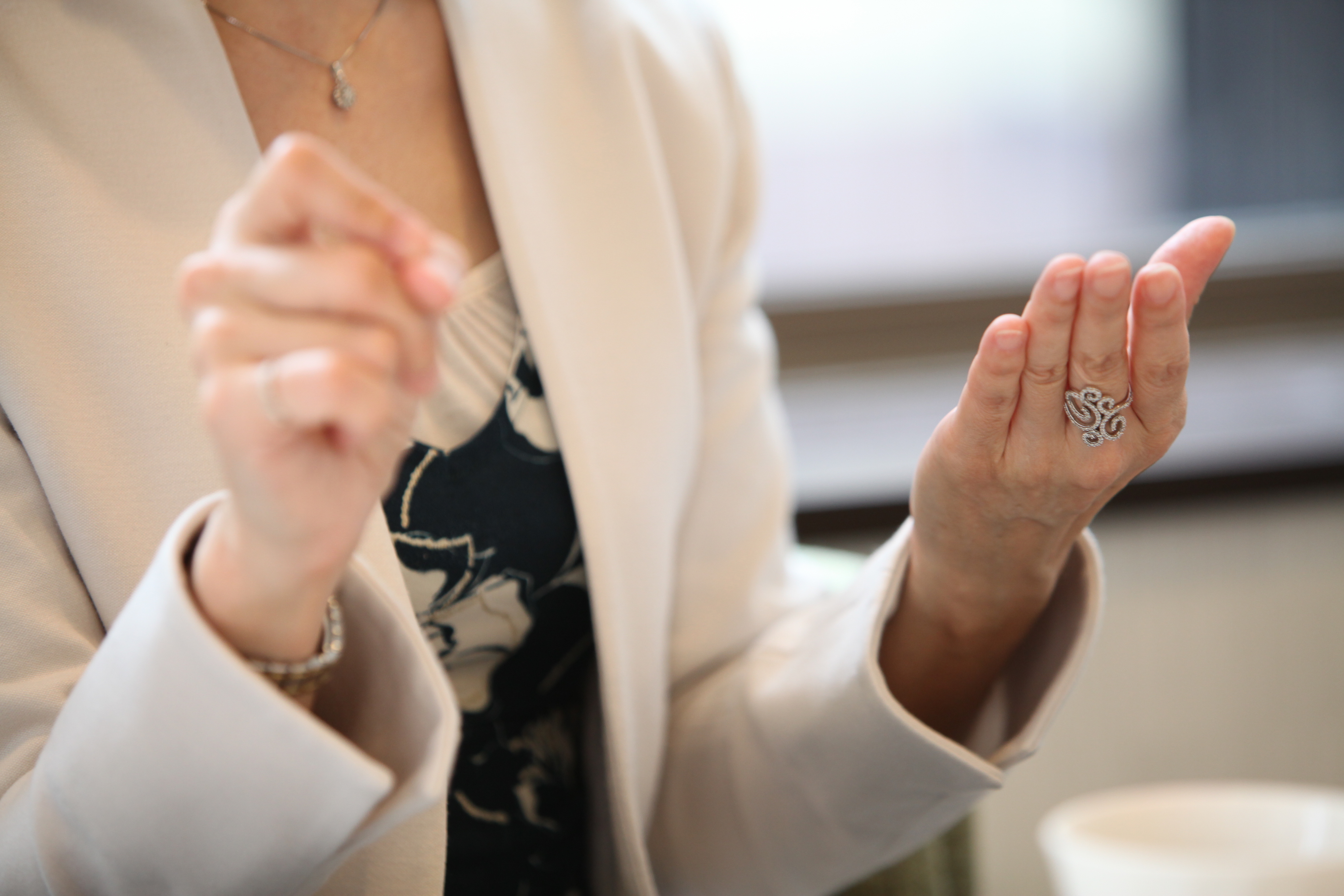 The fear of losing the possibility of having "a life with children"
MM – Did you experience any emotional change after reading this message?
Yes, of course. I started to think that I should, at some point, draw the line. That means, not running blindly and dragging myself for the treatment. Fertility treatment is a costly thing, thus you cannot keep doing it for the rest of your life. Therefore you have to find your closure.
On the other hand, deciding to stop your treatment means actively cutting the line of possibility of "having a life with children", completely. All I had pictured was a life with children and anything other than that was out of my imagination. So it was hard for me to make the decision.
When would be the right timing to draw the line? I asked around among my friends, who were in a similar situation as I was. I found out, that each person had her own individual timing to make the decision. Financial resources, age, number of rounds of treatment, physical as well as mental condition, or number of different clinics they've tried.
Often, people come to the conclusion because of their physical condition. I heard many times that people reluctantly faded out from treatments because they weren't able to retrieve their eggs anymore. Some decided of their own will, others had no other choice but to stop the treatment. In any case, each one was in search of the right timing for themselves.
I hear stories that some doctors nowadays even thank patients, who are about to start the fertility treatment at the age of 40, for starting it while they are still "young". It was not so common to start the treatment over 40.
Technologies have developed and there are now many more treatment choices available, for how long and what kind. And because of this, I believe, it is so hard to decide when to put a stop to your treatment.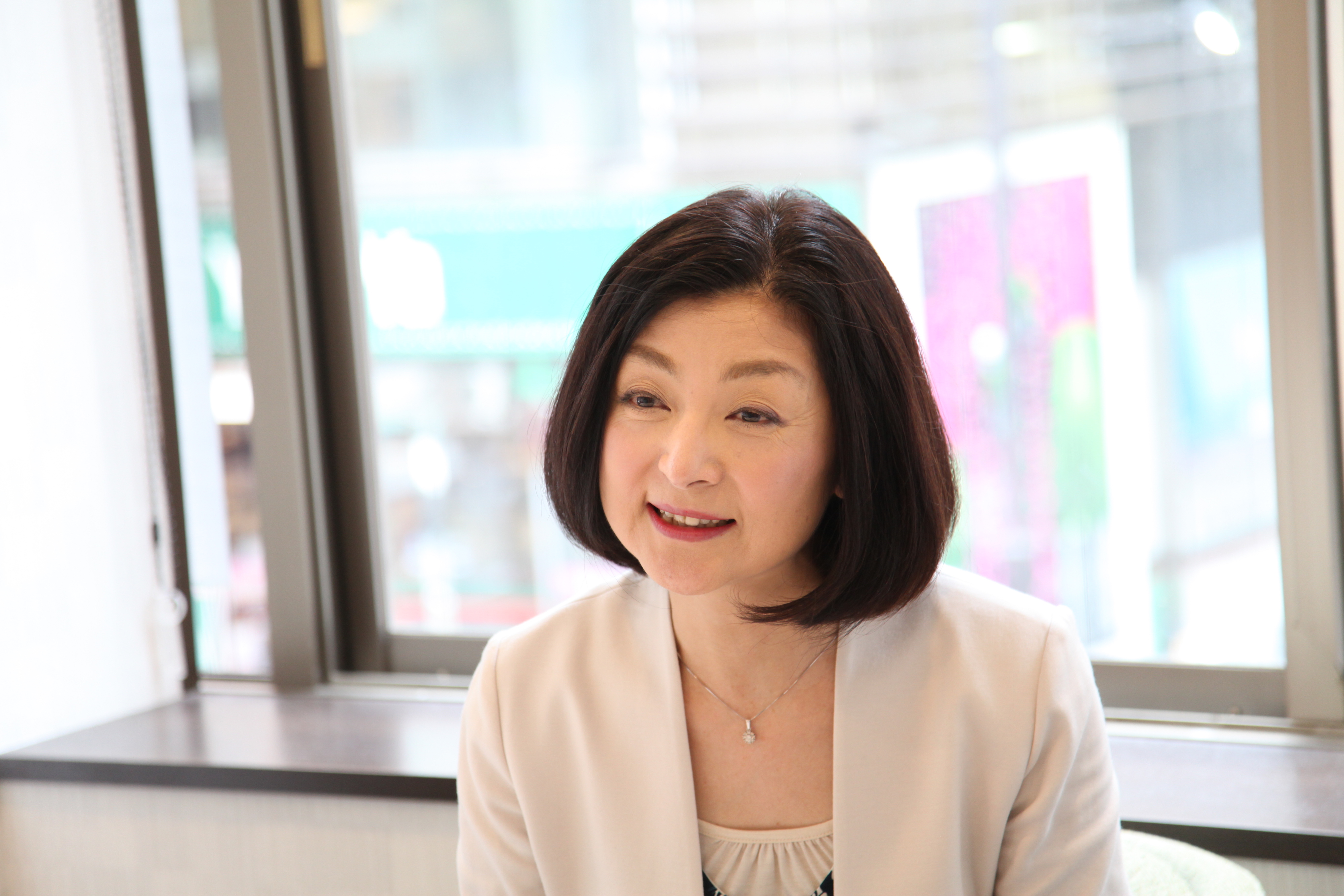 MM – How did you experience change in your emotional state then?
I managed to silence my unsettled emotion for the time being. I figured that I just needed to depend on my savings and spend it little by little.
Like I told you, I wanted to have 3 children during my thirties, and as the reality became more and more different from my ideal of a perfect family, I started to feel the need to shift gears. So I took myself out of the situation and tried to see the picture as a whole.
I asked myself : where do we want to be as a husband and a wife when we become 60?
Suppose you have children in your thirties, and at the age of 60, they are most probably out of the house, you see. And all you have is, most probably, your partner. Then whether you have children or not wouldn't make much difference to our 60 or 70 years old self and how we would be as a couple.
My husband and I started talking about these kinds of things, little by little.
It is not easy to look at yourself from a distance and get a bigger picture. My experience as a coach might have helped me acquire this skill.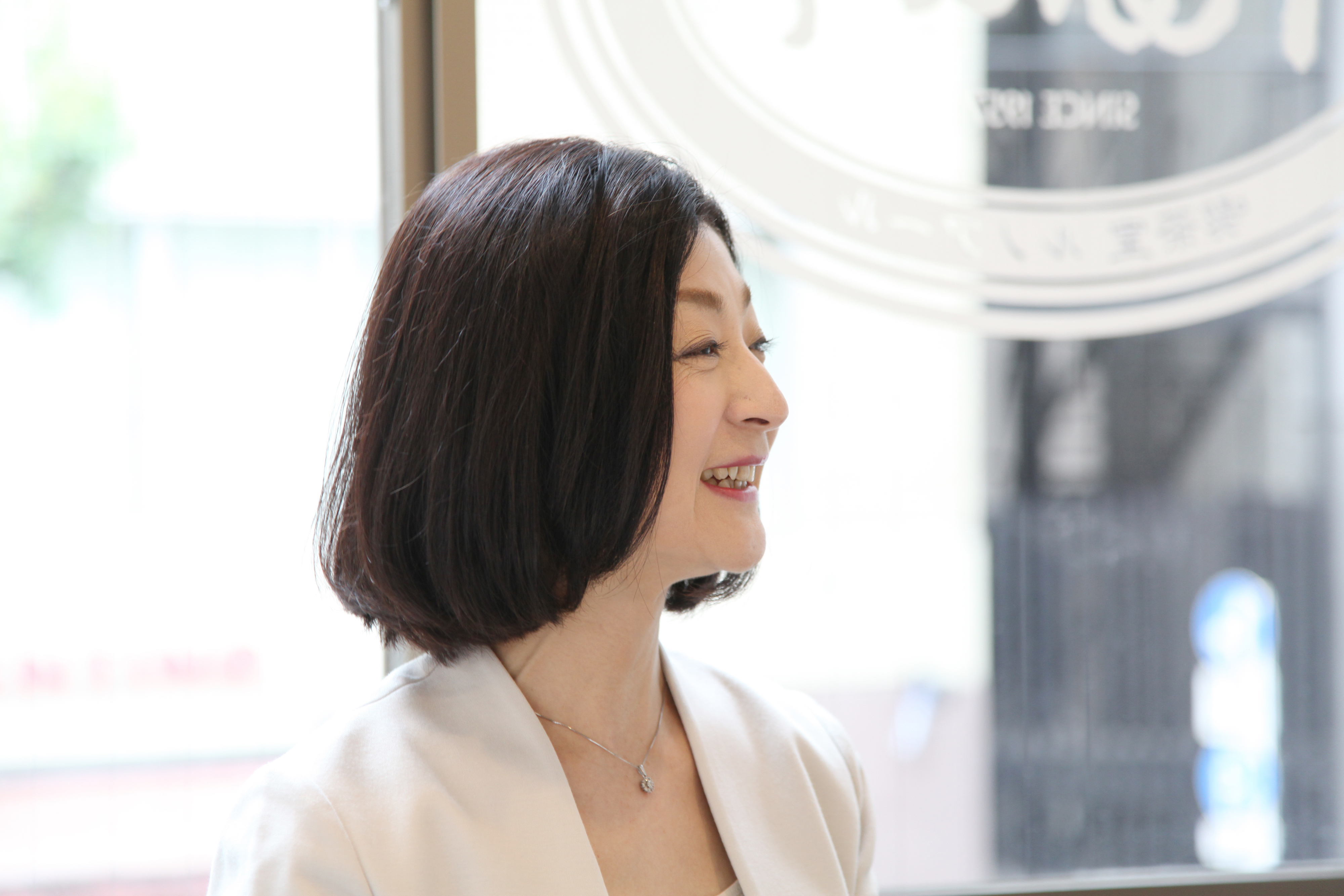 The decision was made to stop the treatment. Everything should have been okay. And there came the endless nights with tears.
MM – I'm sure the process towards making your decision involved a huge inner struggle and hesitation. How did you feel when you finally reached it?
I was surprisingly okay with ending my treatment. When they transferred my last frozen embryo back into my uterus, my husband and I both agreed to make it the last trial.
I then went to get the result at the clinic. The answer from my doctor was negative. My husband accepted this news in a calm manner when I told him at home later on. I had to go to work the very next day so I didn't have to go into a sad and depressing mode.
And yet when night fell, the tears started rolling down without me actually feeling any sadness or pain.
I thought I was totally fine but I couldn't stop crying. This continued for a while..
My husband finally told me: "Why don't you go to the clinic and start the treatment again, if you are in such pain?" I then replied to him that stopping it was hard, but starting again would be just as hard and painful!
I am sure that seeing me crying non-stop was so tiring and even irritating for him..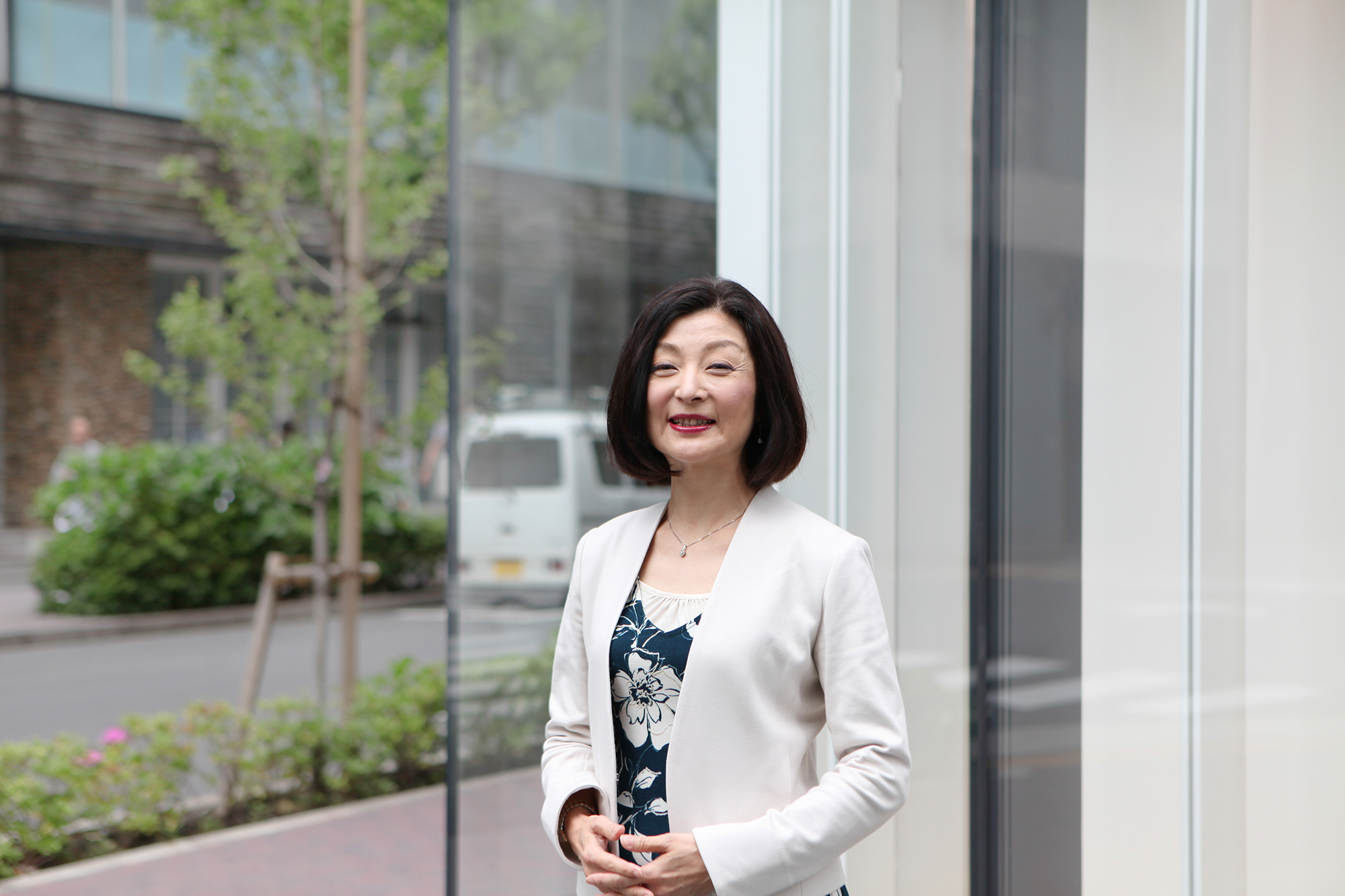 Written by Misato Matsuo, Photographed by Chihiro Netsu, Translated by Yoko Gross, and Special Thanks to Meri Joyce
---
For Ms Matsumoto, a life with children was her default mode. She firmly believed that someday, she could become pregnant. And one message on a forum marked her turning point. In the following <PART2>, Ms Matsumoto will tell us about the idea of "taking a break" which liberated her from days of weeping, and how her journey continued from there. We will also ask her about "ideal partnerships" through her experience of treatment, and the society we wish to create for the future.